DASH Diet Breakfast Recipes: Healthy & Hearty Mornings!
If you're trying to lose weight or reclaim your health, look no further than the DASH Diet: a dietary approach formulated to reduce hypertension that has many other benefits as well.
Emphasizing well-rounded meals filled to the brim with healthy veggies, lean meats, whole grains, and low-fat or nonfat dairy, you certainly don't have to sacrifice flavor on this diet!
Thinking DASH sounds like a good idea? We've rounded up 15 DASH Diet-friendly breakfasts to get your day started strong. After all, breakfast is the most important meal of the day, right?
DASH Quick Morning Breakfasts
1) Peanut Butter Overnight Oats
This recipe from Minimalist Baker takes a cold approach to oatmeal with peanut butter, almond milk, rolled oats and just a touch of maple syrup for sweetness. Packed with whole grain goodness, healthy fats and protein, this breakfast is easy to make the night before for a grab-and-go option!
2) Muesli Scones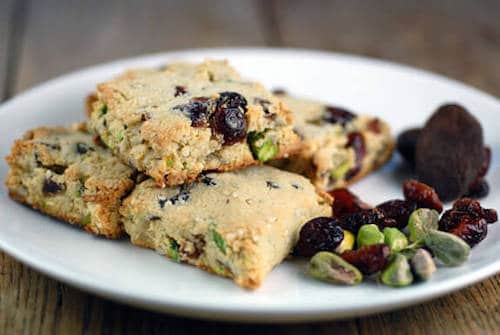 Make a batch of these scones from Elana's Pantry for an easy breakfast to grab on your way out the door or to enjoy with a cup of coffee. Made with almond flour instead of white flour and filled with dried fruit and nuts, these hearty little morsels will keep you full until lunch.
3) Healthy Breakfast Cookies
Another great grab-and-go option, these "breakfast cookies" by Just a Taste made with oats, peanut butter, bananas, dried fruit, raisins and a touch of honey are like store-bought granola bars…but butter! Have one for breakfast with low-fat yogurt or pack one in your lunch for later.
4) Overnight Slow Cooker Apple Cinnamon Oats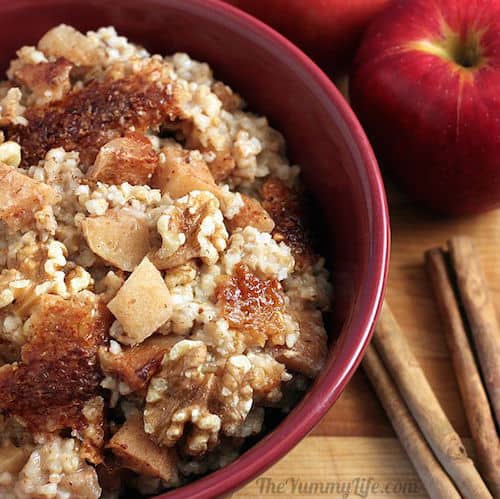 How great is it to have breakfast ready for you when you wake up in the morning? With The Yummy Life's overnight oatmeal, throw the ingredients in your slow cooker (like skim milk, oats, apples, cinnamon, and flax for some added nutrition) and in 7 hours, your breakfast is ready! Also has the added bonus of making your kitchen smell amazing.
5) Blueberry Banana Spelt Muffins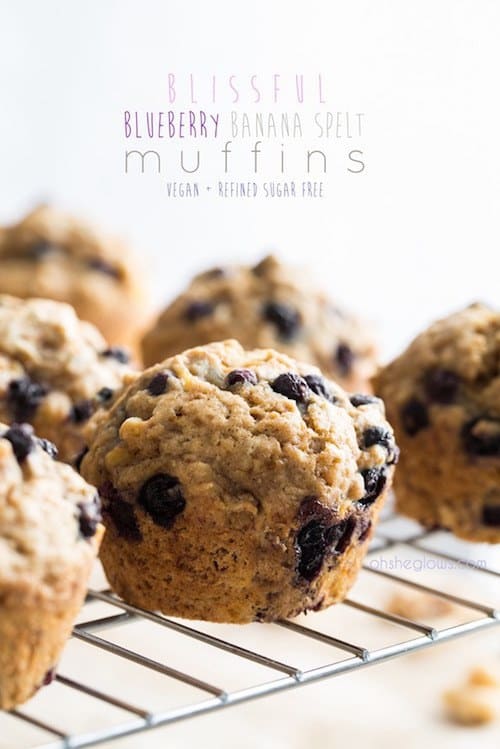 Muffins are a great option for mornings when you're in a rush—make a batch and freeze half for later so you don't get bored with the same flavor!
These spelt muffins from Oh She Glows are made with hearty whole grains and sweetened with banana and a little bit of coconut sugar for low-glycemic twist on a classic muffin.
Weekend Brunch
6) 5-Ingredient Buckwheat Crepes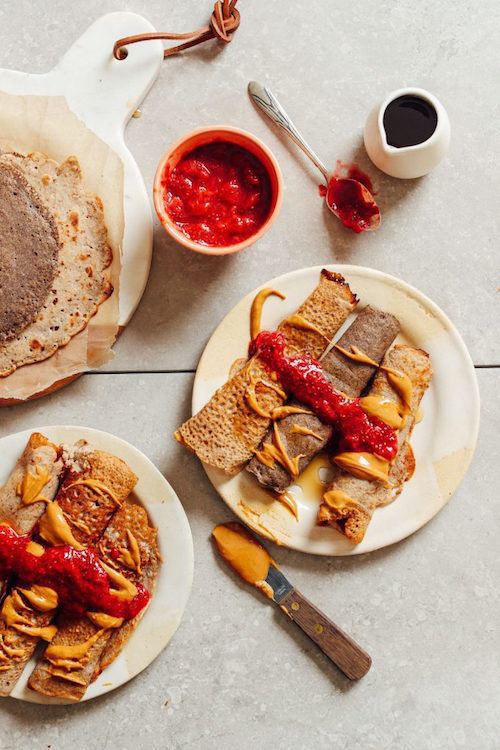 Buckwheat is an amazing (gluten free!) whole grain that's popular in French savory crepes. Minimalist Baker gives you a sweet and savory option with this recipe, great for slow, lazy Sunday mornings. Don't forget to get creative with the fillings!
7) Blueberry Yogurt Multigrain Pancakes
Smitten Kitchen's blueberry pancake recipe uses yogurt instead of buttermilk and a mix of all-purpose, whole wheat and barley or rye flour for some added nutritional value.
With this recipe lightening up the classic pancake, who says you can't have pancakes on a diet? Don't forget to sub low-fat yogurt for full fat to keep it DASH-friendly!
8) Pumpkin Granola Yogurt Parfait
Ever make a yogurt parfait, just because? Well if you haven't, it's time to treat yourself! This parfait recipe from Nutrition in the Kitch uses pureed pumpkin (yum) sweetened with ripe pears and a little bit of maple syrup layered with Greek yogurt and granola goodness.
9) Sweet Potato Oat Waffles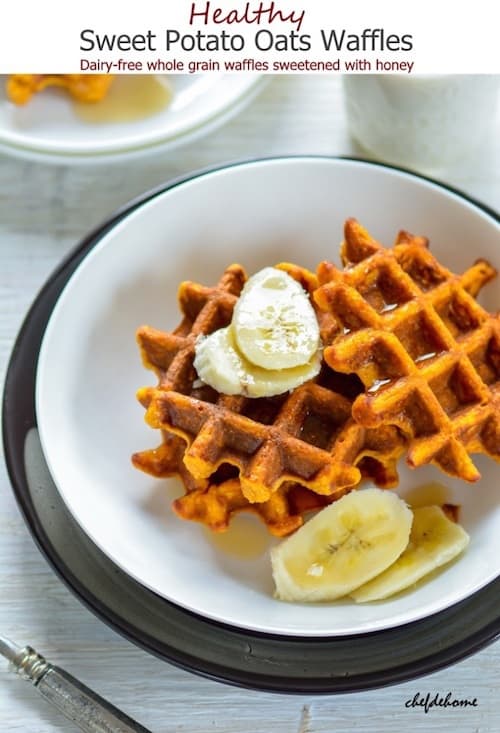 Chef de Home's sweet potato waffles feature the complex carbs of sweet potato and whole grain oats. Serve with some sliced banana for a touch of extra sweetness!
10) Ezekiel Bread French Toast
This lightened up French toast recipe from Jar of Lemons uses coconut or almond milk instead of cream and a touch of stevia to sweeten the deal. Ezekiel bread adds some heart-healthy grains to the mix. Who says French toast can't be healthy?